APEC Digital Hub-affiliated researchers attended the Annual Scientific Meeting of the Global Alliance for Chronic Diseases (GACD) in Bangkok, Thailand, this 13-15 November 2019, to provide updates and share lessons from the Enhanced Measurement-Based care Effectiveness for Depression (EMBED) program. 
The EMBED program, jointly funded by the Canadian Institutes of Health Research (CIHR) and National Natural Science Foundation of China (NSFC), develops and adapts technologies such as mobile apps, online training programs, electronic medical records, and telephone and text interventions to promote measurement-based care (MBC) for depression in community mental health centres across Shanghai, China.
MBC is an evidence-based practice that can improve depression diagnosis and treatment, and technology-enabled MBC (called "enhanced" or eMBC) tools developed through the program may serve as models for future development and scale up in the region.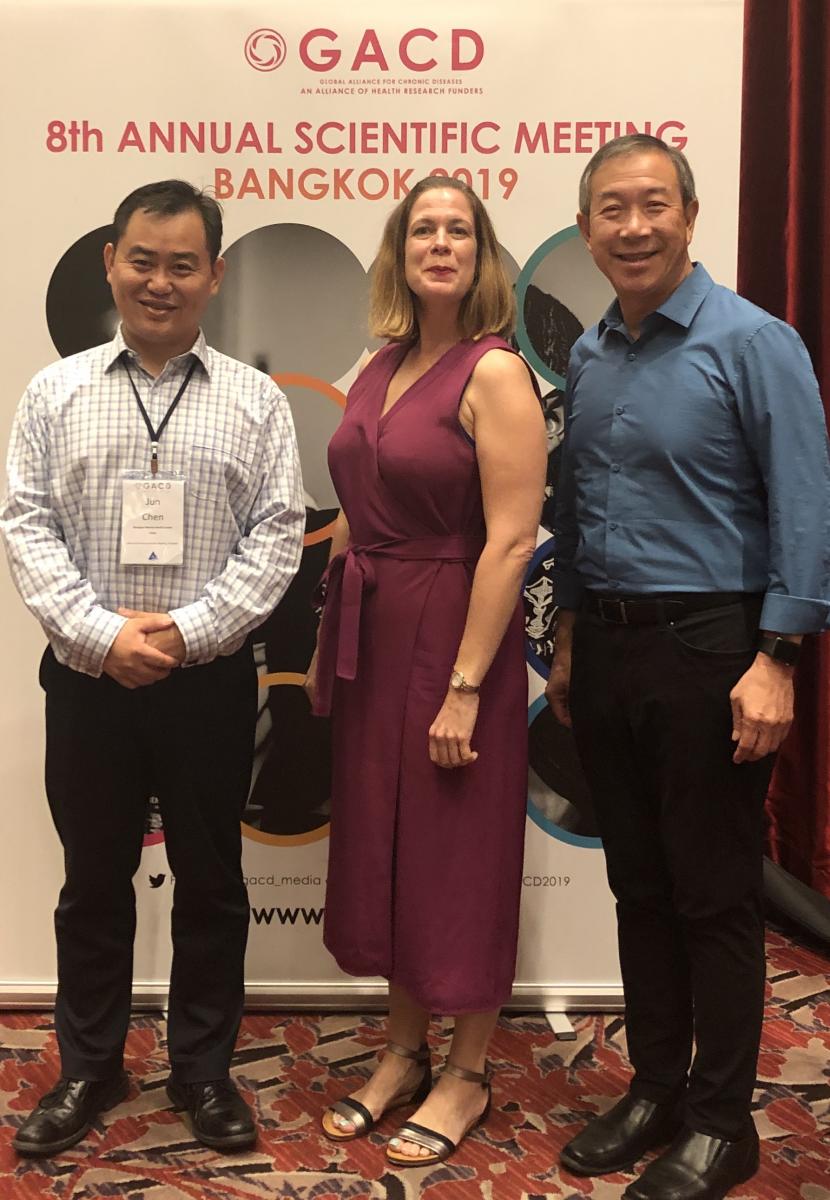 Currently, the EMBED project team are analyzing qualitative and quantitative data collected through a situational analysis of the implementation environment for eMBC in Shanghai, including 116 clinician surveys, 301 patient surveys, 30 clinician interviews, and 6 focus groups, The analysis will help to identify barriers and enablers to eMBC implementation from the perspective of patients, providers, and the broader mental health system, create and pilot eMBC tools, and design and pilot the eMBC implementation program.
Digital Hub-affiliated Investigators include Principal Investigators Dr. Raymond Lam (Canada) and Dr. Chen Jun (China) and co-Investigators Dr. Andrew Greenshaw, Dr. TianLi Liu, Dr. Erin Michalak, Dr. Chee Ng, and Mr. Phil Upshall.
For more information on the EMBED program, visit our project page.