The APEC Digital Hub for Mental Health's Integration with Primary Care and Community Settings Work Group has partnered with the World Organization of Family Doctors (WONCA) and Upjohn, a Pfizer Division, to advance mental health and well-being in the Asia-Pacific.
The partnership, initiated by Digital Hub Steering Committee member Dr. Chee Ng, Professor and Director of the International Unit of the Department of Psychiatry, University of Melbourne, now includes a Letter of intent to collaborate, which was signed on 9 November 2019 in Singapore.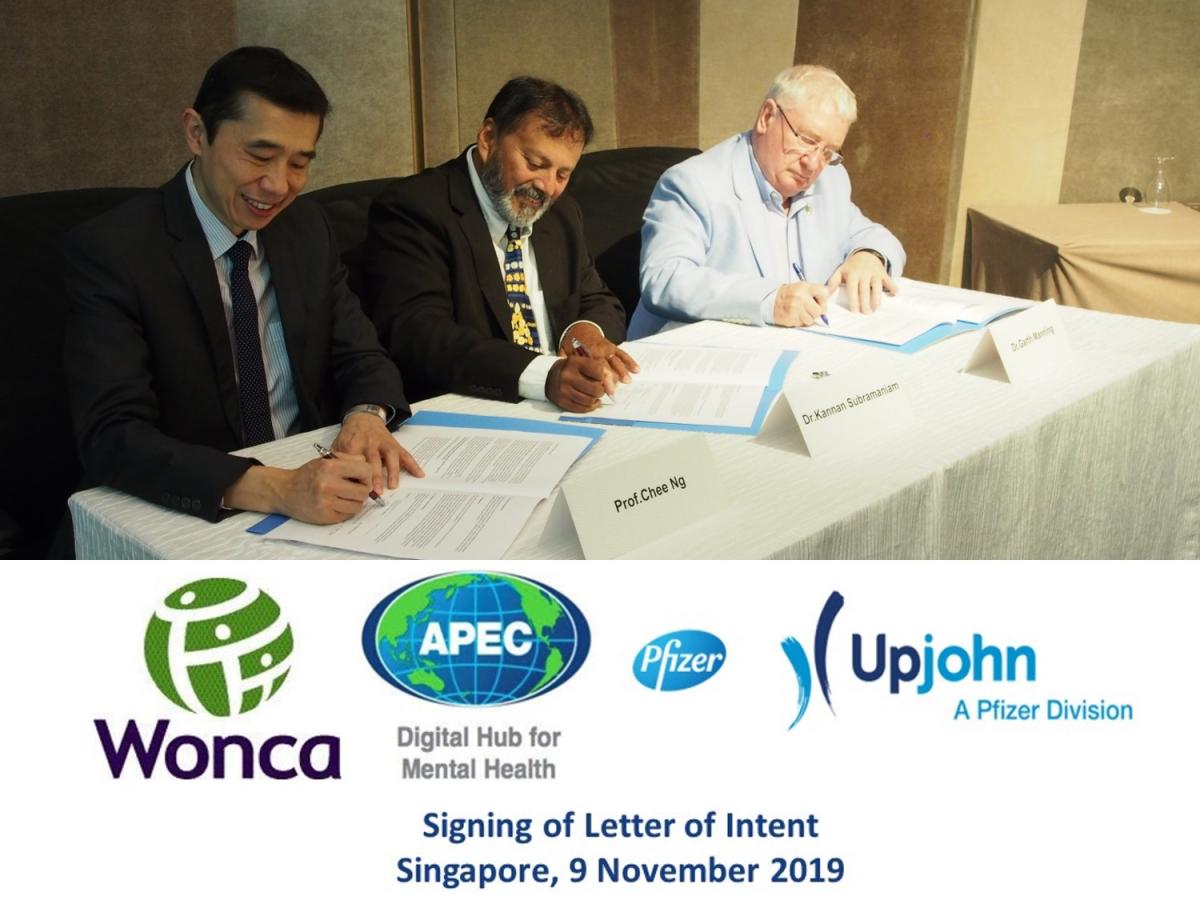 The parties will work together to promote multidisciplinary cross-sectoral collaborative approach to quality and accessible community mental health care, partnering also with Innovaacom, for their specialization in capacity building and medical education for non-native English speaking health care professionals.